FORBELI HOME Solution 265 Lightwing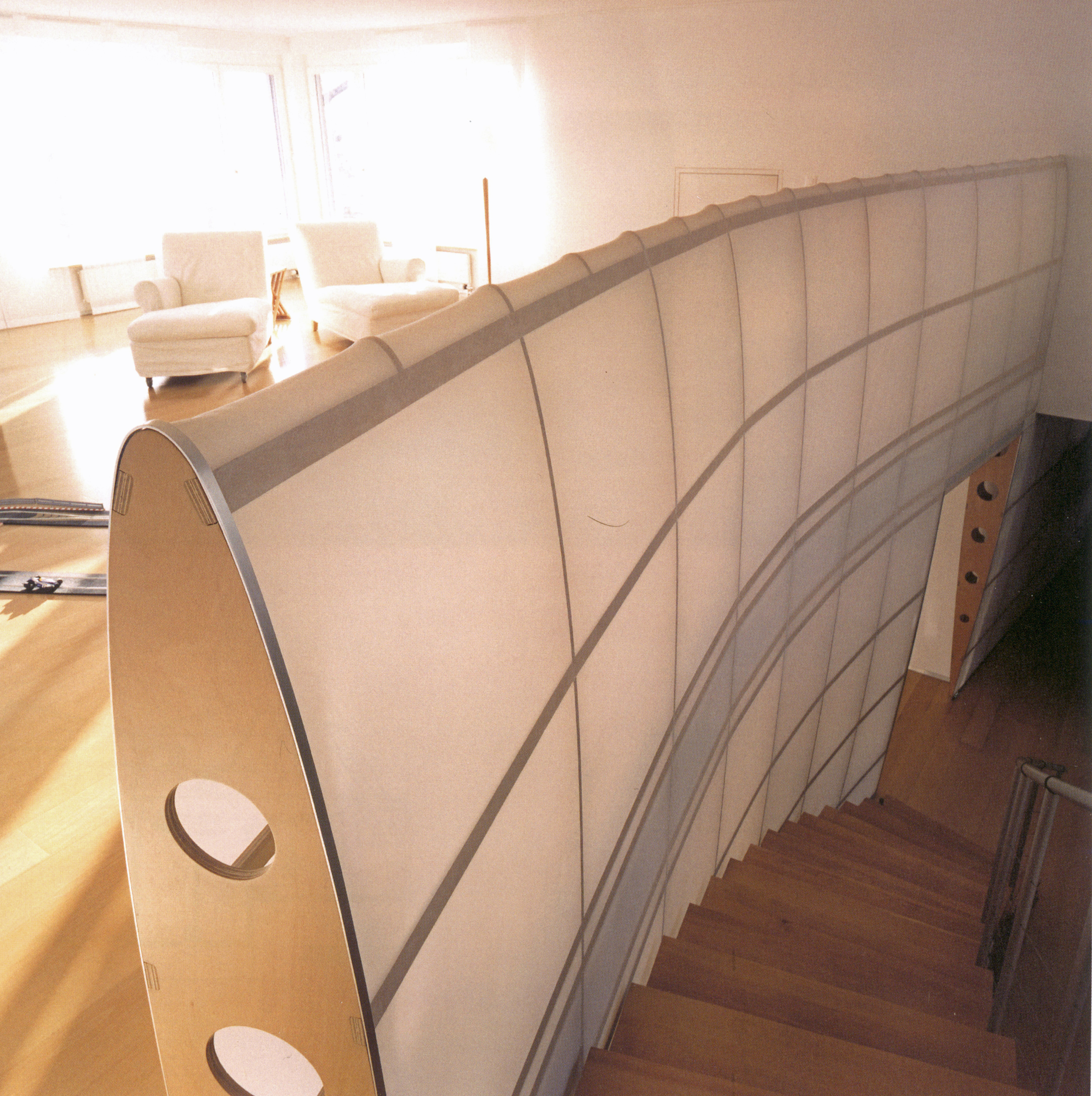 Initial Situation:
An old building with a conventional floor plan and several smaller, dark individual rooms, had to be modernized and upgraded,  whereby the ground floor and the first floor were to be connected.
FORBELI HOME Solution: "Light Wing"
LightWing was inspired by the wing constructions of classical aircraft construction.
The idea is based on a symbiosis of western technology and the mature culture of Japanese interior lighting.
Due to its fine transparency, intermediate elements are possible, which provide brightness and air circulation even in areas deep inside the room. The entire wing construction is illuminated from the inside in the evening so that a pleasant, glare-free brightness is provided even without daylight.
In addition, the transparent wing construction provides the interior with targeted lighting effects as well as high-quality sound.