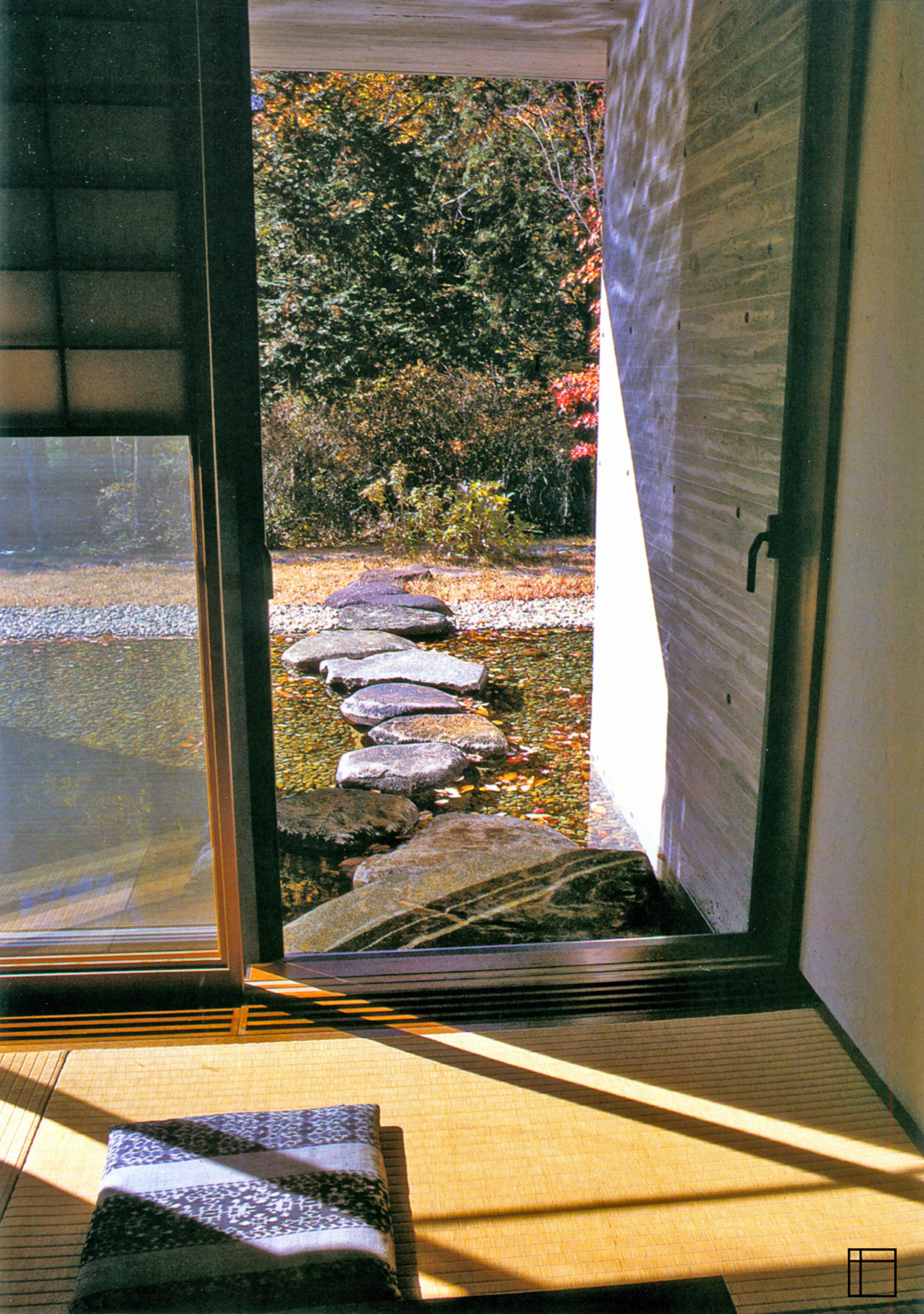 Japanese Interior – Design Watergarden Solution: CALM WATERS by FORBELI HOME

Initial situation:
A previously little-used garden should be included as a source of inspiration and peace in the interior design.

Solution: "Calm Waters" by FORBELI Home
According to the Japanese creed of beauty, the effect of the surrounding nature was reinforced on the interior by establishing a water surface directly in front of the patio door.
In a gentle slope of the garden soil was removed and replaced with coarse river gravel. Large stepping stones serve as a way into the garden and store the solar heat of the day for a mild evening mood.
Because of the low water depth, both the decorative gravel floor and the gentle waves of the water surface throw reflections of sunlight into the interior.
Unique floating leaves tells of the seasons. Ice in the winter and the melting water surface in the spring gives us the direct experience of pure nature.
Japanese Water Architecture:
Japanese Garden- & Water-Architecture is very nature-oriented. It is to feel and express the most subtle seasonal changes of nature.
Water is the most important natural design element both in the garden and in the interior design.
Water is used in all possible variations.
As peaceful ponds, small streams, miniature waterfalls.
In classic Japanese interior architecture by FORBELI HOME water flows restrained into gutters or floods decorative on walls.
Water gives a meditative impulse and conveys serenity, tranquility and concentration.
This effect is supported by the artful use of light reflections and the calming sound of a watercourse.