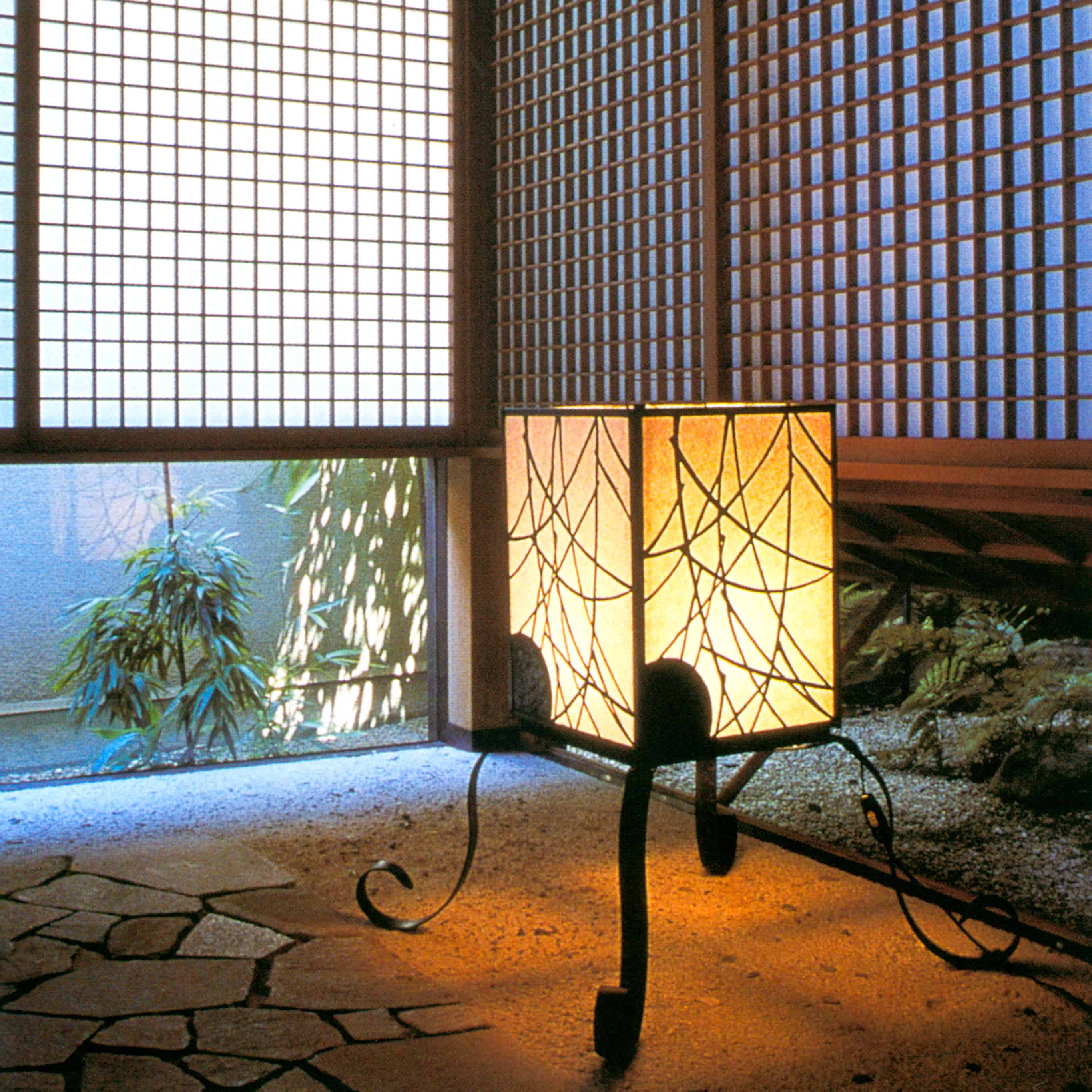 Residential Japanese Interior Design Style Solution: SHIBUI by FORBELI Home, London UK

Initial Situation
The design goal was, to create an environment that submits a potent counterweight to the exhausting life of successful entrepreneurs.
Solution "Shibui" by FORBELI Home
Floor to ceiling glass walls with delicate wooden grid and visual cover, fill the room with calm and meditative force.
By this visual cover – right up to the eye level of a person sitting in the room – all dazzling, intense and noisy of the outer world is shielded. The attention is focused on yourself just by the atmosphere of the interior architecture
Vent windows in the base area
seamlessly integrate the outer Japanese garden with gravel surface and water-architecture into the interior.
The subtle design of the visible floor area of the outer garden and the continuation of the gravel bed to the fringe of the room – which finally passes to an asymmetrically laid natural stone floor – radiates great calmness.
This effect of calmness and self-contemplation is artfully strengthened by a traditional floor lamp, with its soft lighting that draws attention to the surrounding gravel and stone floor.

Shibui:
Shibui in Japanese referes to a subtle but distinctive delicate taste.
To cultured Japanese "shibumi" is the whole environment calming and satisfying his mind.
Such things are based on natural instincts, which are not easy to dress up in words and can not be taught in architecture schools.
The "Shibui " interior solutions by FORBELI combines an appreciation of art, culture, pronounced inner finesse, a compound flavour and a marked tolerance towards others.
The meaning of Shibui reinforces the traditional appraisal of peace of mind, self-contemplation, modesty, orderly behaviour, self-esteem, restraint and conservative moderation.
No word of a Western language can express the feelings of a Japanese as shibumi.